Sister Wives
Christine Brown's Shocking Wedding Guest List…The wedding was admittedly stressful at times..
Sister Wives star Christine Brown married David Wooley over the weekend. While fans have been excited to see photos from the big day, many people have been interested in learning who attended the TLC star's wedding. Keep reading to see who else from Sister Wives attended and what they had to say about the big day.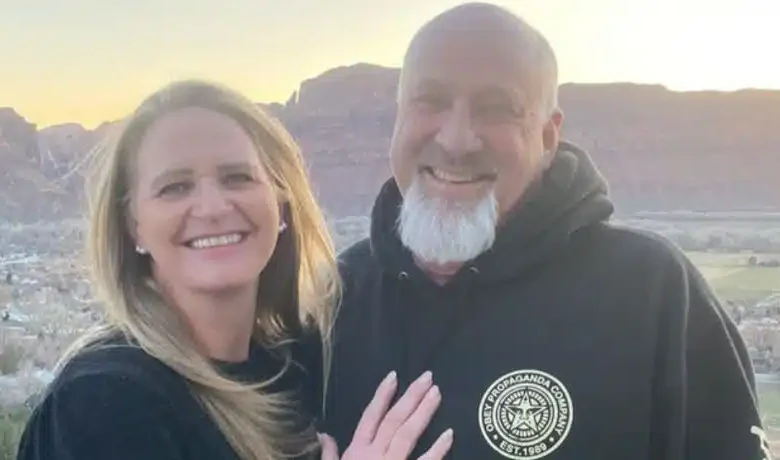 Christine Brown Had A 'Fairytale' Wedding
Prior to the wedding day, Christine opened up to People about the hectic process of planning the event. The wedding, which took place at Red Cliffs Lodge in Utah, was admittedly stressful at times.
"There's been so many moving pieces with people coming, and not coming, and then you're always going to offend someone," she said. Her hubby David Wooley agreed with the Sister Wives star. "There's always family drama," he said.
Despite all of that, the couple was able to put together their dream day. The ceremony and everything in between was exactly what they wanted.
"The view, the scenery, it's unreal," said David. "You can't beat it." Christine agreed, saying, "It's a fairytale. It's everything I never thought I would have. I get to walk down the aisle to David, him just looking at me the way that he does, it's a dream come true."
Their big day included a river cruise down the Colorado River. After they said their vows, they joined their 330 beloved guests under a decorated tent. All of them danced together and had the time of their lives.
Both Christine and David considered themselves lucky to have the special day that they did.
Her Sister Wives BFF Was By Her Side For Everything
Sister Wives fans won't be surprised to find out that Janelle Brown attended Christine's fairytale wedding. The pair has continued to stay close to each other following their separation from Kody Brown.
Christine left Kody in 2021 following 25 years of marriage. They share six children together; Aspyn, Mykelti, Gwendlyn, Ysabel, Truely, and son Paedon. Many of the children are also estranged from their father.
Janelle Brown left Kody about a year after Christine left the family. They shared nearly 30 years of spiritual marriage together, along with six more children. Logan, Hunter, Garrison, Gabriel, Madison, and Savanah don't have much of a relationship with their dad anymore either. Now, Kody is only with one wife, Robyn Brown. The couple has been married since 2014.
Janelle was the only Sister Wives co-star present for the wedding day. Of course, Robyn and Kody were missing from the guest list. Meri Brown was left out of the event as well.
Image: Instagram/Christine Brown
After meeting David Wooley, Christine Brown says that she immediately let him know that she had a lot of children. On top of that, she told him, she has a sister wife that will continue to be part of her life, referring to Janelle.
Her Sister Wives co-star has been extremely supportive of her recent life changes too. When Christine announced the engagement, Janelle commented "hurray" with multiple exclamation points. Then she shared the post to her own Instagram Story with an animated sticker showing how happy she was for Christine and David.