Sister Wives
SW Preview: Meri Fears Kody's Doomed Reaction to News
Sister Wives Season 18 rolls along with Meri Brown saying she fears Kody Brown's reaction to what she needs to tell him next week on the TLC series.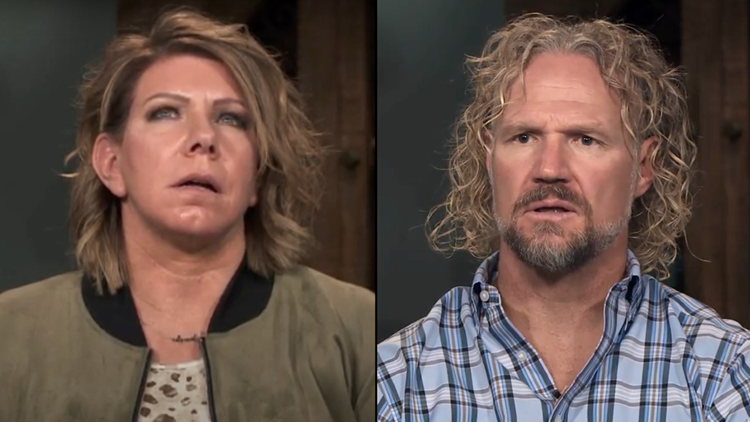 Last week Meri Brown reported that she would likely upset Robyn Brown when she tells her that she's moving. Although she said this wouldn't bother Kody, now it looks as if she worries that it will. But why?
Sister Wives: Meri Brown Still Worries About Shared Hubby
Meri Brown stumps fans next week when her concerns turn to Kody Brown. She's moving to Utah where she can work at her two jobs in one place.
Meri already said she worries Robyn Brown will get upset since all she has left is Meri out of her Sister Wives. But she also said Kody wouldn't think twice about it because he stopped caring about her a long time ago.
But now, it looks like she worries about the message her relocation will give Kody. She keeps saying she's moving her "business" to Utah, meaning the clothing line she sells. She plans to work out of the B&B she owns.
Although she is moving there, she keeps referring to this move as "moving her business" to Utah. So is one arm of the family money moving out of town? The Sister Wives family always shared their finances. They pool their income and then spend it on the necessities of life.
Meri Still Filling the Cookie Jar?
The Sister Wives cookie jar got contributions from the wives who worked. Then they doled out the money as needed by the four individual families.
Janelle Brown acknowledged last week that Robyn Brown often got more than her fair share of the family money. She also mentioned that she got more than her fair share of Kody's time as well.
And from where the viewers sat each week, Robyn never worked, but the other three wives did. So, with Christine Brown gone and Janelle Brown on her way out, it's probably safe to say that their money doesn't go into the shared Sister Wives account anymore.
But at this point in the season, Meri still tries to work out her marriage with Kody. So, one has to wonder if her money still finds its way into that Sister Wives cookie jar.
Sister Wives: What Could Kody Worry About Losing?
Meri Brown is ready to have the conversation with Robyn and Kody about moving to her Utah B&B next week. She fears Robyn will take it hard because Meri is the only one she has to lean on for her family
#SisterWives #SisterWivesTLC If I come to your home and you make me sit outside in the snow with a hoodie on, rest assured, you would never see me again 😠. Robyn and Kody making Meri stay outside post Covid is treachery. pic.twitter.com/44alPfxmZU

— [email protected] (@kaypetti77) September 18, 2023
Still, some fans think Robyn doesn't care as much about her as she says she does. No one even invited her into the house on one of her last visits. It seemed so cold that Robyn offered her a blanket, but she settled for Kody Brown's jacket.
But she's also worried that Kody Brown will see this move as Meri is giving up on trying to get back with him. That is not the message she wants to send him. This episode was filmed before Meri and Kody officially broke off their marriage.
While Meri might not want Kody to get the wrong message, fans ask if she really fears his reaction due to something else.
If Meri Goes – Do Her Finances Follow?
One of the Sister Wives' kids, Gwendlyn Brown already revealed that Kody and Robyn spend way beyond their means. So, if money is that important to him will Kody think that Meri is pulling away from sharing her finances as well?
Some fans think this might be the case. Some suggest Meri fears she will add more to Kody's stress by telling him this. Sister Wives viewers think Kody may worry about his finances if he thinks Meri Brown is the third wife pulling out of the remnants of this plural marriage.
So, some fans think this is Meri's biggest worry. After all, Kody Brown already made himself clear that his marriage is over with Meri Brown. She doesn't accept this because he never had that conversation with her.
But she does worry over his stress level and the thought of losing money may put him over the edge. So, maybe this is her biggest concern with this pending conversation. Even if she doesn't plan on changing things, he may think it is just a matter of time with her hitting the road to Utah on this TLC series.