General Hospital
GH Spoilers Speculation: Trina's Pregnant, Gives Baby To Molly And TJ
General Hospital (GH) spoilers indicate that TJ Ashford (Tajh Bellows) and Molly Lansing-Davis" (Kristen Vaganos) have just received the shocking news that their surrogate lost their baby. Trina Robinson (Tabyana Ali) has just broken up with Spencer Cassadine (Nicholas Chavis) as well. Of course, Spencer and Trina have recently become intimately involved as well. Could Trina end up pregnant and give TJ and Molly her baby to raise?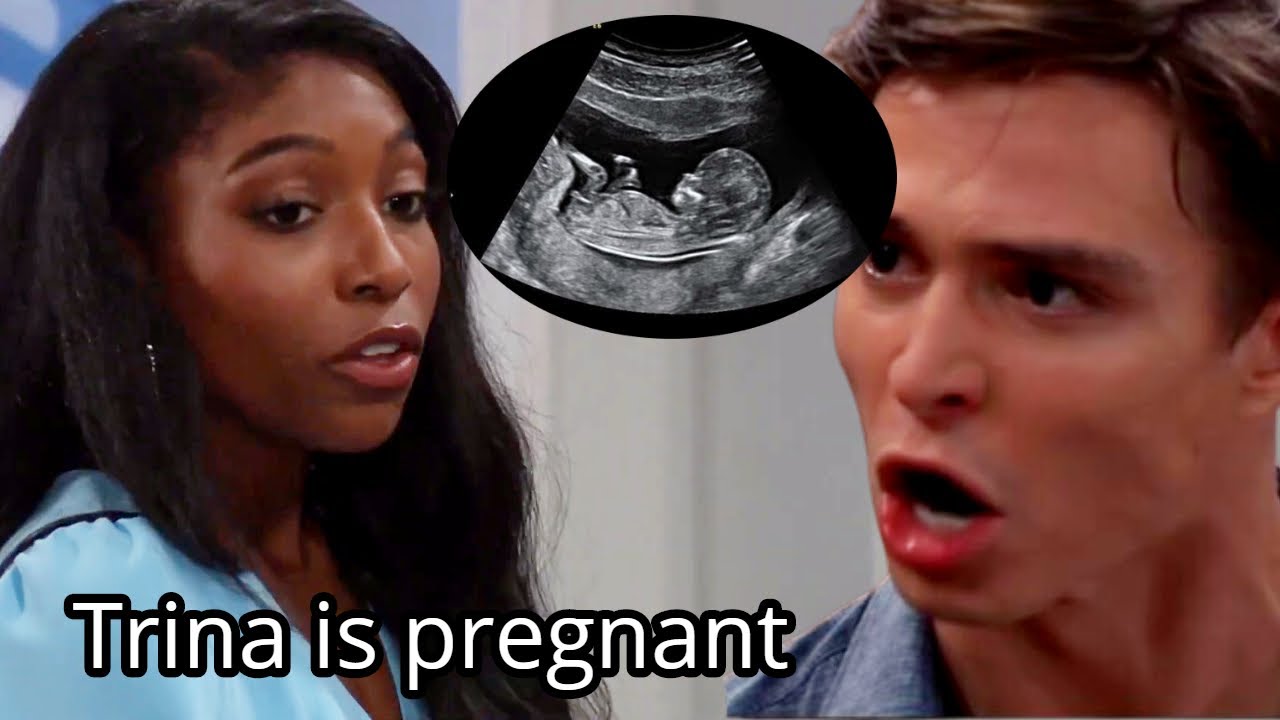 General Hospital Spoilers  – Spencer Cassadine Has Other Priorities
General Hospital Spoilers reveal that Spencer is more concerned with Esme Prince (Avery Kristen Pohl) and her son than he is with Trina and their relationship.
Now that Trina has broken up with Spencer, she could easily discover that she is pregnant and decide to handle things herself since Spencer doesn't feel that she should be his priority.
Trina could certainly change schools or something so that she doesn't have to see Spencer in down. Of course, Trina has become very close to TJ since Portia Robinson (Brook Kerr) and Curtis Ashford (Donnell Turner) got married.
Trina certainly knows that TJ and Molly want a child very badly. Could Trina ask them to adopt her child?
GH Spoilers – TJ Ashford Would Certainly Consider This
TJ and Molly would certainly consider adopting Trina's baby because they know she isn't ready to be a parent. Trina has plans for her future and that doesn't include being a single parent.
Trina also knows that Molly and TJ would make great parents. Perhaps Trina will try to tell Spencer about the baby but she also may decide that he doesn't need to know.
Trina may certainly be hurt that she isn't a priority and feel that her child wouldn't be either. After all, Spencer has a family with Esme and his little brother.
Trina may feel she is never going to come first even if she has Spencer's child. Perhaps TJ and Molly are more deserving of her baby than Spencer will ever be.
General Hospital Spoilers – Will Trina Robinson So Through With This
If Spencer finds out the truth he may try to convince Trina to keep the baby. However, Spencer has proven that his word means nothing.
Trina could stand firm and tell him she is allowing her child to be adopted and even guilt him into backing off after how he has cast her aside time and again. Will Spencer back off and allow Trina to have her way?
Trina loves Spencer but she knows that he doesn't love her enough to make it count. Trina may need to move on with her life and put Spencer behind her.
It is time for Trina to cut her losses and move on with her life? Should Trina allow TJ and Molly to raise this baby and get her life back on track?
Be sure to catch up on everything happening with GH right now. Come back here often for General Hospital spoilers, news, and updates.