General Hospital (GH) spoilers hint Cyrus Renault (Jeff Kober) will get released from prison far earlier than expected. In fact, fans should brace themselves to see the criminal out in the streets of Port Charles in the days ahead, living his best life as a free man.
Digging into the GH history vault, fans will remember that Portia Robinson (Brook Kerr) was held hostage by Renault, along with Jordan Ashford (Tanisha Harper), which will make the good doctor quite nervous when she realizes her kidnapper is out on the loose again.
General Hospital Spoilers Highlights
GH spoilers for Friday, October 20th reveal that Portia will run into Cyrus, and it doesn't sound like the doctor will be anywhere near the prison for a visit.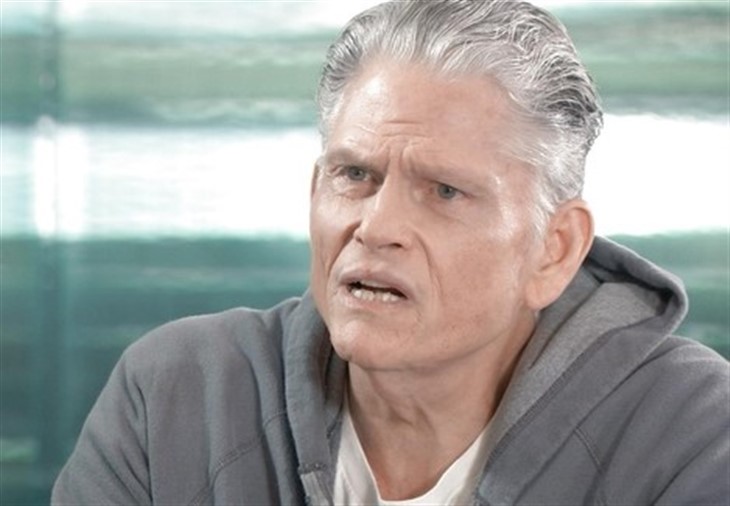 It's entirely possible that she runs into him somewhere on the streets of the little town, or the hospital. With everything that's happened to Curtis Ashford (Donnell Turner), Portia hasn't been the best version of herself.
While she apologized to Anna Devane (Finola Hughes) for her recent snappiness, she did give Sonny Corinthos (Maurice Benard) a major snub at the hospital last week when he went to talk to Curtis, but she wheeled her hubby away before he could see the mob boss.
GH Spoilers – Portia Robinson Has Been Traumatized
At the end of the day, Sonny won't hold what Portia did at the hospital, against her. He understands how traumatic Curtis' shooting has been and, in some ways, he feels guilty over the thought that a bullet intended for him, hit Ashford.
Especially since Curtis is not only a good friend, but a decent guy. Sonny knows that he and his family don't deserve this, and he'll do anything in his power to make up for this.
After Robinson sees Cyrus, she'll scramble. She won't reveal how upset she is to Curtis, so as not to stress him out, but she may have an epiphany. She may head to Sonny and ask him to protect her and her family.
After all, Curtis is in no shape to do this, and she may point out that he's in a wheelchair because he was so close to Corinthos at the time of the shooting.
Will Portia guilt Sonny into protecting her family? He would likely do it, regardless, considering the circumstances that Curtis is in. Comment on this story, below.