General Hospital
General Hospital Spoilers: Drowning Sorrows, Making Moves, Minion On A Mission!
General Hospital spoilers and updates for Monday, October 30-Friday, November 3 tease someone's drowning sorrows, another's making moves, and there's a minion on a mission!
Austin Gatlin-Holt (Roger Howarth) drowns his sorrows, Anna Devane (Finola Hughes) makes a move, and Victor Cassadine's (Charles Shaughnessy) little minion Charlotte Cassadine's (Scarlett Fernandez) on a mission.
General Hospital Spoilers – Drowning Sorrows, Warm Reunions
Monday, October 30 Austin drowns his sorrows, after losing his cool with his cousin Mason Gatlin (Nathanyael Grey) and feeling rejection by Ava Jerome (Maura West).
Elsewhere, Sonny Corinthos (Maurice Benard) has a warm reunion with old friend Lois Cerullo (Rena Sofer). Back at the Quartermaine mansion, Olivia Quartermaine (Lisa LoCicero) defends Eddie Maine (Wally Kurth).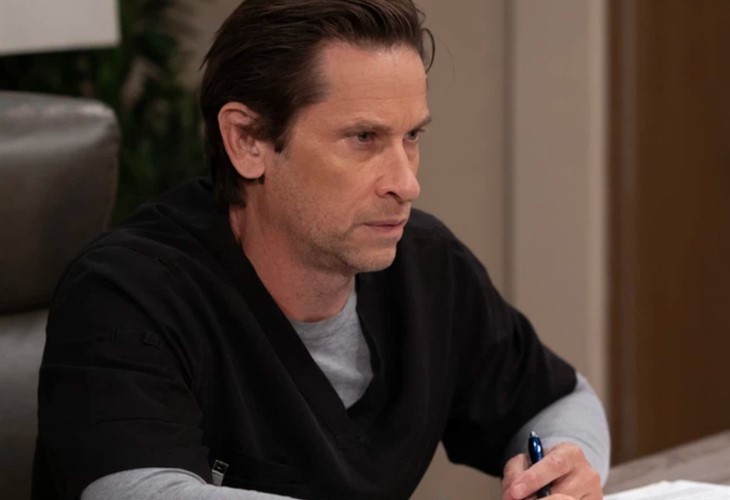 Laura Collins (Genie Francis) catches up with Ava-will she tell her Nikolas Cassadine (Adam Huss) is alive? Still in Vermont, Elizabeth Baldwin (Rebecca Herbst) and Hamilton Finn (Michael Easton) get closer.
GH Spoilers – Making Moves, Unwanted Visits
Tuesday, October 31 finds Anna making a move-this move is a move to a new place. Elsewhere, Cyrus Renault (Jeff Kober) makes another unwanted visit. Laura seeks Sonny's help, possibly in locating Nikolas, informing Sonny that he's alive.
After her encounter with Cyrus at the Jerome Art Gallery, Trina Robinson (Tabyana Ali) has a nightmare. Valentin Cassadine (James Patrick Stuart) makes a deal with Charlotte, she can go trick or treating alone if she'll go to Kevin Collins (Jon Lindstrom) for therapy.
General Hospital Spoilers – Offers Received, Warnings Issued
Wednesday, November 1 Ava will receive an offer, likely related to her putting Wyndemere and Spoon Island up for sale.
Elsewhere, Carly Spencer (Laura Wright) issues a warning, and that's probably going to be to Cyrus. It's Halloween night and spooks and goblins will be everywhere in Port Charles-but will there be a party like in previous years?
Robert Scorpio (Tristan Rogers) and Scott Baldwin (Kin Shriner) clash, and that could be over Scott's representation of Cyrus. Back at the Quartermaine mansion, Lois will give some encouragement to Eddie.
GH Spoilers – Minion On A Mission, Big News Delivered
Thursday, November 2 Charlotte embarks on her mission, which is to finish taking down Anna to protect her papa-it won't play out as she hopes! Elsewhere, Maxie Jones (Kirsten Storms) delivers big news.
Trina commends Spencer, possibly for getting rid of Cyrus at the art gallery a few days earlier. Felicia Scorpio (Kristina Wagner) delivers a gift to Anna-might Felicia's and Charlotte's paths cross? Elsewhere, Sonny gives Michael Corinthos (Chad Duell) some reassurance.
General Hospital Spoilers: Alarming Discoveries, Checking Up On A Friend
Friday, November 3 Valentin is alarmed, likely in relation to Charlotte's mission, while elsewhere, Sam McCall (Kelly Monaco) checks up on her friend Carly Spencer (Laura Wright).
Laura and Kevin debrief, also likely something to do with Charlotte although the rest of the family are certainly also on their minds. Elsewhere, Willow Corinthos (Katelyn MacMullen) opens up to Michael about her concerns.
Alexis Davis (Nancy Lee Grahn) senses a shift between Molly Lansing-Davis (Kristen Vaganos) and Kristina Corinthos-Davis (Kate Mansi). The question is, is this a shift towards the better in the sisters' relationship, or towards the worse?