Sister Wives
Sister Wives: Meri Drops Kody Brown Bombshell That Could Change Everything!
Sister Wives spoilers reveal that Meri Brown recently revealed she and Kody Brown had agreed to end their spiritual marriage. But a new report reveals a shocking change on Meri's side.
Find out how Meri really feels about the Sister Wives patriarch. And keep reading to see if Kody's first wife just might achieve everything she wants in her relationship.
Sister Wives Spoilers – Meri Brown Drops Bombshell!
Meri Brown supposedly gave up on hoping that her marriage to Sister Wives patriarch Kody Brown could last. But an insider told the Sun that secretly, Meri clings to hope that she can make her relationship with Kody work.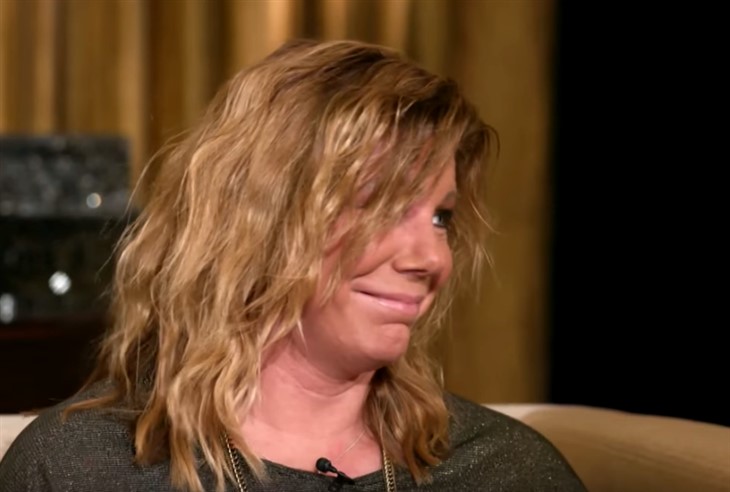 And Meri allegedly dropped that bombshell to the source after claiming that she and Kody decided to end their spiritual marriage. But as Kody's first wife, Meri has changed her mind. And she plans "to wait" for Kody "to come back" into her life, shared the insider. Meri just doesn't feel ready to move on yet.
And the insider explained that Meri, 52, truly thinks that she stands a chance at reviving her relationship with the Sister Wives patriarch, 54. "Meri hasn't given up on her marriage to Kody," claimed the source. "She might've 'separated' from him, but she's not ever going to leave him, leave him. She's going to wait for him to come back."
Sister Wives Spoilers – Inside Meri Brown's Dating Life
And the insider offered evidence that Meri does not feel ready to give up on Kody. Meri's dating life basically doesn't exist, claims the source. The Sister Wives star "has rarely gone on any dates." 
As a result of Meri wanting to stay with Kody, "she might not find love again," warned the insider. "Because she's really not putting in the effort." And instead of dating, Meri has focused on "time with her friends and focusing on her businesses."
Meri and Kody married in 1990. But in 2014, they divorced to let the Sister Wives patriarch legally marry his fourth wife, Robyn, and adopt her three children. However, Meri and Kody stayed in their spiritual marriage until the end of 2022. And they welcomed one child, Mariah Brown, who subsequently transitioned to Leon.
Sister Wives Spoilers – Will Leon Brown And Kody Brown Reconcile?
But an insider shared that Leon feels upset with the Sister Wives patriarch. "The truth is that Leon is mad because Kody didn't take their mom back and work on their marriage," said the source. "Kody and Leon's problems stem from Kody's treatment of Meri after the whole catfishing scandal."
But the insider offered hope for the future. And the source believes that if Leon and Kody could reconcile, Meri and Kody also could achieve a "better" relationship and even go "back to how things were before the split."
However, if that happens, it could change everything, not just for Meri. At this point, Robyn Brown has become Kody's only wife after his other exes Christine and Janelle split. But Meri previously offered a hint that she hopes to stay with Kody. And she shared, "I'd like my relationship with Kody to get to a place where we have, like, a good marriage relationship. But that's not where it is right now," she admitted.
Tell us what you think. How do you feel about Meri's dream of staying in a happy marriage with Kody?