Sister Wives
'Sister Wives' Stars Kody and Robyn Brown Spotted Together in Phoenix Amid Family Drama
Sister Wives stars Kody Brown and Robyn Brown were spotted together in Phoenix, Arizona, amid their ongoing family drama.
Kody, 54, Robyn, 44, and their daughter Ariella, 7, were seen shopping at HomeGoods and TJ Maxx, according to a photo obtained by blogger Without A Crystal Ball. Kody carried several plastic bags full of merchandise, while Robyn rolled a large black suitcase throughout the store.
The couple went on a shopping spree as fans are watching their family's drama play out during season 18 of the TLC show.
During the Sunday, September 17, episode of the series, Robyn said their Christmas celebration was "tragic" after Kody failed to work though his issues with Janelle Brown's sons that he's estranged from. However, Christine Brown claimed Robyn seemingly didn't care to reunite their polygamous family while recalling a text chain about their Christmas celebration the previous year.
"It was about the kids getting together, exchanging gifts and everything, and there was a lot that happened on the text chain," Christine, 51, said in a confessional. "At the end of all of it, Robyn just said, 'I'm done with this and obviously it's an effort in futility.'"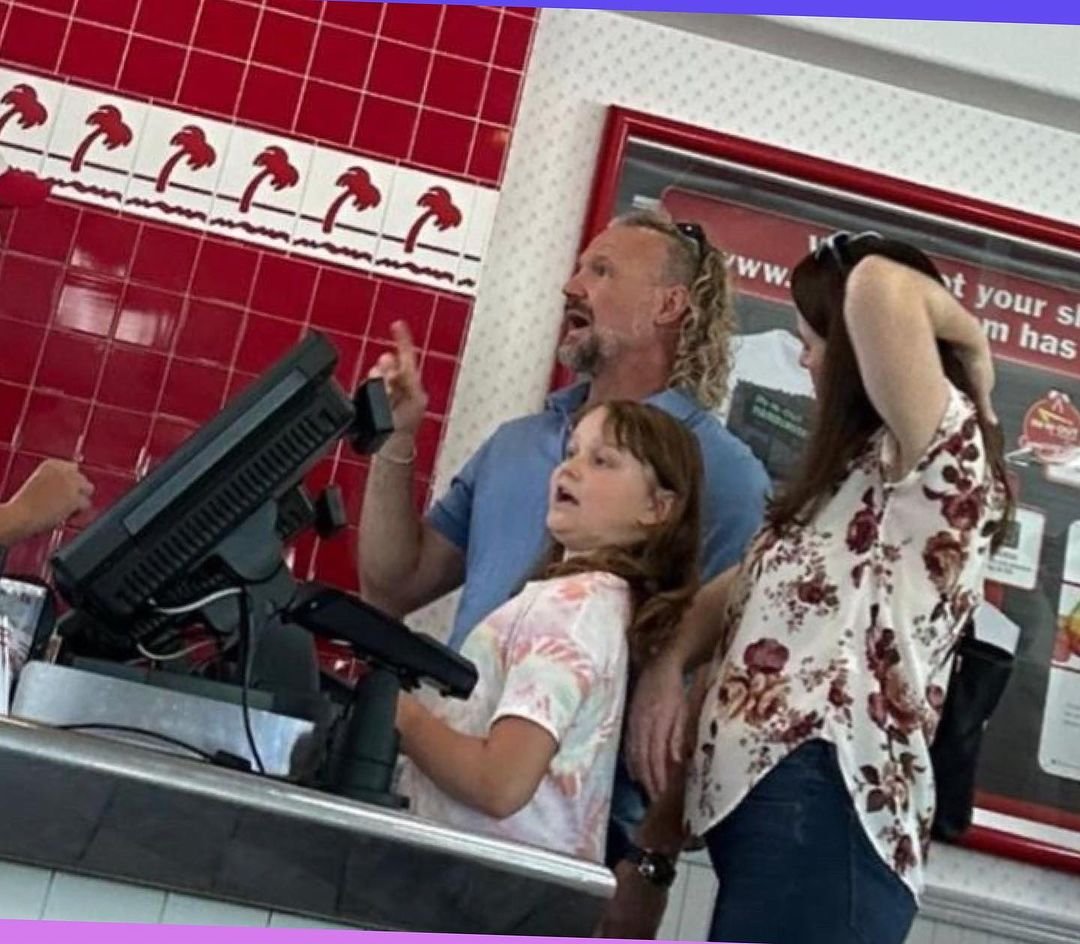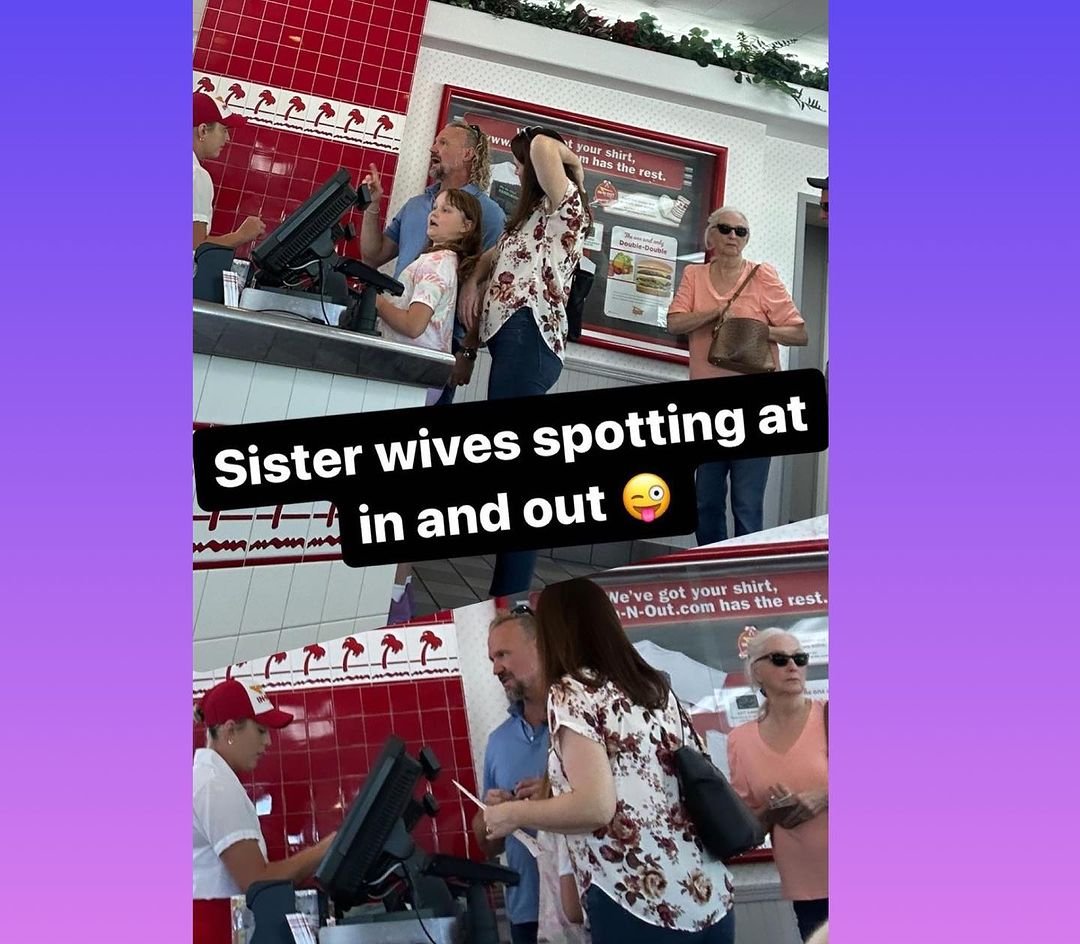 The Cooking with Just Christine star added that Kody and Robyn eventually "decided that they weren't safe anymore doing the sibling exchange."
"The reason we didn't get together for Christmas is because at the end of that text chain, there was an obvious division," Christine explained. "So it's like, 'OK, let's just be honest where we're at.' That was an obvious separation."
Fans have watched Kody's problems with his sons Gabe Brown and Garrison Brown play out during past seasons of the reality TV series. While they have disagreed about the Brown patriarch's strict COVID-19 policies, Gabe, 22, explained he ultimately gave up on his relationship with Kody after he didn't wish him a happy birthday.
Not only does Kody have problems with some of his children, but his family experienced a major change when his marriages with Christine, Janelle, 54, and Meri Brown ended.
Christine was the first wife to leave Kody when she announced their split in November 2021. One year later, In Touch exclusively confirmed that Janelle and the father of 18 ended their spiritual marriage in December 2022. The drama continued one week later when Meri, 52, alluded that she and Kody called it quits during an episode of Sister Wives: One-on-One. The former couple later confirmed their split by issuing a joint statement in January.
During the September 17 episode, Christine weighed in on how Kody treated Janelle and Meri before their splits.
"I saw Kody string Meri along for years," she said in a confessional. "It was mean and cruel, and I saw that he would've done the same thing to me if I would've stayed."
Meanwhile, Christine stated that she believed it was in Janelle's best interest to end their marriage. "I don't think Kody is gonna change," she admitted. "I think that Kody is going to constantly be running around Robyn and her life for the rest of his life, and I don't think he has any room for Janelle in that life."