Sister Wives
Sister Wives: Janelle Brown Sobs After Seeing A Different Side Of Kody! Who Is He Now?
Janelle Brown from Sister Wives is known as the calm and composed wife of Kody Brown. She and Christine always shared a good bond despite their polygamous arrangement. But Janelle and Meri Brown shocked fans by also parting ways with Kody after Christine left. Fans have been looking for answers as to why such a thing happened. Finally, TLC has announced Season 18, and it is just around the corner. But the network has been teasing fans with new glimpses of the show frequently. The recent preview of the upcoming season had Janelle sobbing as she couldn't recognize her husband. What happened?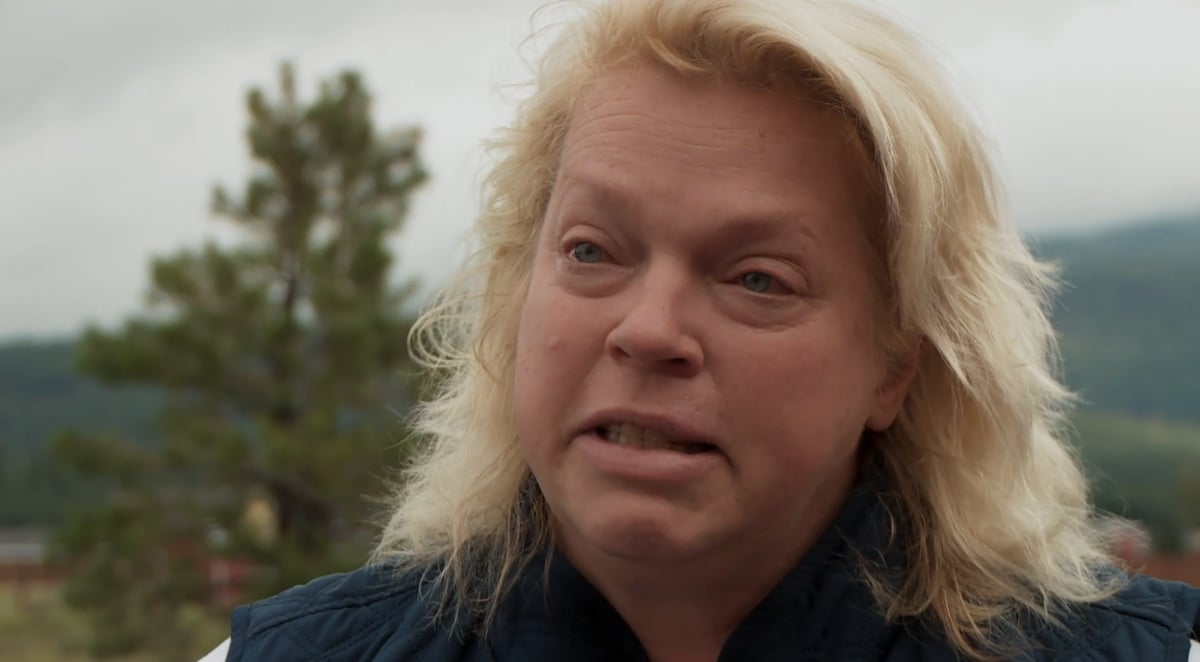 Sister Wives: Janelle Brown Can't Figure Out Who The Real Kody Is!
Reality TV star Janelle and Kody Brown haven't shared much about their divorce. However, the Season 18 preview reflected that they had a huge brawl before parting ways. Previously, TLC revealed that Kody tried manipulating and gaslighting his second wife, but she didn't let him. However, the patriarch appeared not to be in the mood to listen to her. Fans have been praising Janelle for confidently standing by her points and slamm ing her husband during the fight.
The latest preview has emerged on the Internet, and fans got concerned for the Sister Wives star. In it, Janelle and Kody sat down across a sofa to discuss their views. However, the 54-year-old woman started crying with tears in her eyes. She claimed that she couldn't recognize Kody. Further, the TLC star revealed that she doesn't know who the guy was while sobbing. Later, the camera zoomed in on Janelle's crying face as she claimed that maybe her partner was who he always was.
Well, Janelle from Sister Wives was referring to the toxic person Kody had become after the mask slipped off, and she couldn't handle the reality. However, fans supported Janelle in the comment section. One fan pointed out that the reality TV star deserve a win. Also, she had put everyone else before her, and the family was treating her very badly. Meanwhile, another added that seeing Janelle cry broke her heart and that she would definitely come on top by the end.
Sister Wives: Janelle Brown Opens Up About The Massive Fit That Ended Her Marriage!
Janelle Brown won many hearts already with her massive fight with Kody in the Season 18 trailer. Fans have been waiting eagerly to know what happened between the couple. The entire cast of the Sister Wives franchise also opened up in an interview about the upcoming season. However, all eyes were on Janelle and her storyline that led to the fight. She finally opened up about what created the mess. The celeb claimed that it was heartbreaking for her seeing a different side of her husband. However, she still felt like she should be loyal out of obligation.
Further, Janelle accepted that she might have stayed if Christine hadn't left. However, she didn't have any regrets about it at all. Further, she has been proud of the experience she had and would do it all again. But the TLC star decided to remain quiet about the big secret behind their fight.