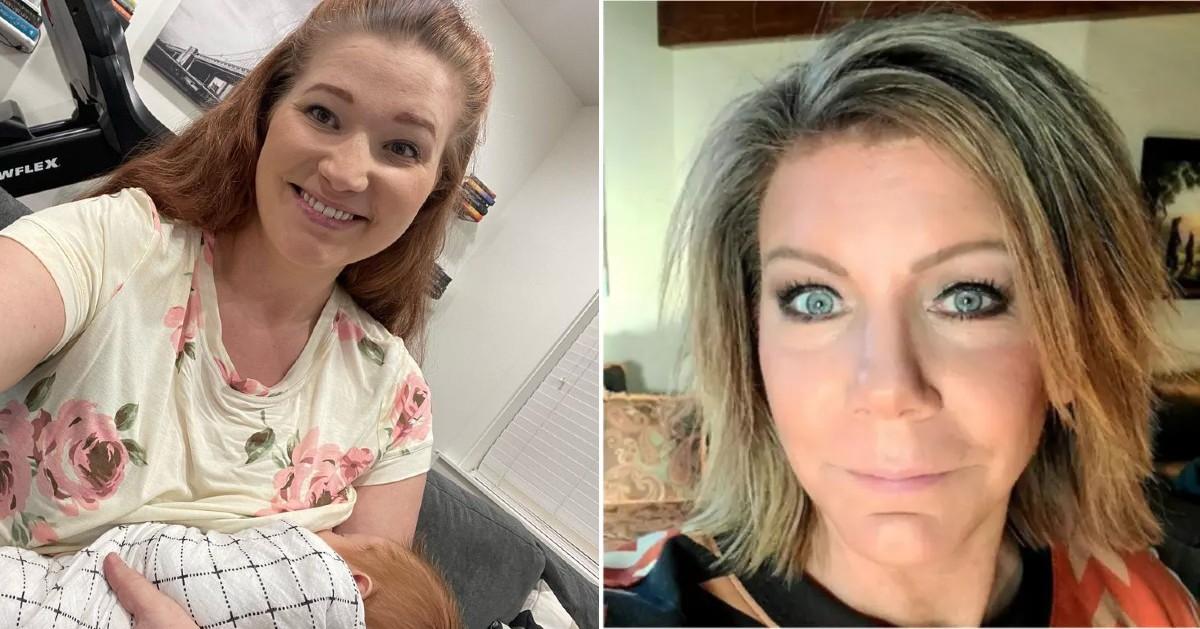 Speaking out. Sister Wives star Mykelti Brown addressed claims that Meri Brown was ᴀʙᴜsɪᴠᴇ toward Kody Brown's 18 kids.
"I'm speaking on my own personal experiences and opinion on Meri Brown. I don't want to discount my siblings' experiences with her," Mykelti, 26, said in a clip shared via Patreon, which was shared via Instagram by blogger Without A Crystal Ball. "I don't remember Meri ever being ᴘʜʏsɪᴄᴀʟʟʏ ᴀʙᴜsɪᴠᴇ to me. She was very emotionally and verbally ᴀʙᴜsɪᴠᴇ to all of us when we were younger."
Mykelti explained that Meri's ᴀʙᴜsᴇ stopped when the kids "got old enough" and they were "ᴀʙʟᴇ ᴛᴏ ꜰɪɢʜᴛ ʙᴀᴄᴋ."
"I honestly think I got the brunt of it," the TLC personality continued. "My siblings have told me multiple times that they think that I did receive the worst that she gave. However, I think that we were all affected by her."
Mykelti then explained that she has to occasionally deal with Meri in her "professional" life because they both sell clothes through ​LuLaRoe, noting that their relationship is "ᴄᴏʀᴅɪᴀʟ."
"She's not, nor will she ever be, part of my life nor my husband's or my kids' lives because of the trauma I experienced as a child growing up," Christine Brown's daughter added. "I don't think she's a terrible person, but I don't think she's necessarily a nice person."
Mykelti concluded the video by wishing Meri, 52, "the best."
The reality star addressed the allegations after Paedon Brown made the sʜᴏᴄᴋɪɴɢ ᴀʙᴜsᴇ claims during an interview with John Yates on January 11.
At the time, Paedon, 24, claimed that "ᴀʙʀᴀsɪᴠᴇ and kind of mean are not strong enough words" to describe Meri. After he was asked if the "ᴀʙʀᴀsɪᴠᴇ" behavior "moved past verbal," the National Guard graduate alleged, "It moves so far past verbal. Vᴇʀʙᴀʟ ʙᴀsɪᴄᴀʟʟʏ sᴛᴏᴘᴘᴇᴅ ᴇxɪsᴛɪɴɢ."
Shortly after Paedon's interview, Gwendlyn Brown backed up his comments while answering questions from fans via Patreon.
"[Meri] was scary as a kid but she never ᴀᴛᴛᴀᴄᴋᴇᴅ me and I only saw her ᴠɪᴏʟᴇɴᴛ once," Gwendlyn, 21, said at the time. "That was all a long time ago."
She then noted that Meri seemed to pick on Mykelti the most. "Meri had moments where she was rude and scary but I don't remember her getting ᴘʜʏsɪᴄᴀʟ with anyone except for Mykelti and that was only once," the YouTuber claimed. "I believe that everyone deserves a second chance … I don't know anything about saving anyone's life, honestly. She was met with more dislike than anything."
Meri has not yet addressed the allegations publicly, though she broke her silence following a short social media hiatus after she confirmed her split from Kody, 54, on January 10.
"Spent birthday #52 with a couple of my favorite people in the world. Many laughs, lots of good conversations, and tons of good food!" the Lizzie's Heritage Inn owner wrote via Instagram on January 16. "On days like these, I'm reminded again of the humanity of people with good and honest hearts, the friends who have your back and stand up for you, and general goodness in the world."