General Hospital Spoilers hint Sonny Corinthos (Maurice Benard) will bring Carly Spencer (Laura Wright) to her knees when he throws the lowest blow of all time at her as they argue over her intentions for keeping the truth about Willow Tait (Katelyn MacMullen) being Nina Reeves' (Cynthia Watros) daughter a secret. Carly and Sonny have agreed to table their discussion and differences until Willow is out of the woods.
That's the least they can do for their son, Michael Corinthos (Chad Duell), at this time. However, it won't long before Michael blows the lid off of this himself, and his fury will ignite support in Sonny as a bridge to getting back in his son's good graces. As Carly accuses him of taking Nina's side because she's his current bedfellow, Sonny could accuse Carly of retaliating against Nina only because she's jealous she's no longer sleeping next to Sonny at night.
General Hospital Spoilers — Nina Became Sonny and Carly's Undoing
When Sonny plunged into the icy waters beneath a footbridge in December of 2020, he found himself washed ashore and recovering in Nixon Falls, Pennsylvania where Nina would come to find him and pretend she didn't know the amnesiac stranger named "Mike." She spent nearly a year letting Sonny believe he was someone else who had no family looking for him as his loved ones back in Port Charles grieved for the husband and father they thought was ᴅᴇᴀᴅ.
When Sonny returned all those months later and everyone discovered Nina knew he was alive and well and hid it from them, that should have put the kibosh on anything Sonny ever felt for Nina when he was "Mike." Still, he couldn't shake those feelings and eventually, he landed in bed with Nina, on the rebound from a marriage he thought Carly abandoned him in.
GH Spoilers Tease Carly is Bitter and Vengeful
Is Carly still upset with Sonny over how their marriage ended? When she showed up on the Haunted Star hoping to do whatever it took to rekindle their marriage, and found him making love to Nina, it crushed her. This was different from the other times. He didn't just betray her; he cheated with her worst enemy — a woman who not only wronged Carly, but his children, too.
Nina may have held onto "Mike" as revenge against Carly for keeping it a secret that Nelle Bensone Jerome (Chloe Lanier) was Nina's daughter, but now Carly has turned the tables and done the same thing once again with Willow. Was it an act of malice, or was she really just looking out for Willow?
General Hospital Spoilers — Who's Missing Who?
GH fans know the only reason Sonny and Carly fight so passionately is because they still love each other. Every break-up is just a make-up in waiting. Married and divorced four times over now, this couple will eventually find their way back to one another, and Sonny wouldn't be so upset with Carly if she hadn't disappointed him.
He still cares and he misses Carly. Nina knows this, as is evidenced by her constant paranoia that she will lose Sonny. Her insecurity isn't becoming, and it's a far cry from anything Carly ever expressed to him. Nina might be a soft place for the Mike-like part of Sonny to land, but Carly is who sparks a real fire in him, and we're going to see it as he accuses her of retaliating against Nina because Nina has him.
GH Spoilers Next 2 Weeks: Willow's Medical Complications – Nik Recast Airs – Stella Seeks Paternity Truth
General Hospital (GH) spoilers for the next two weeks, January 23 to February 3, tease that Ava Jerome (Maura West) will place Mason (Nathanyael Grey) at the scene of the crime. The week of January 23-27 will bring Ava's memory of Mason being there the night of her hook ᴀᴛᴛᴀᴄᴋ.
Ava could cause problems for Mason if she goes to the police and points in his direction.
Perhaps Ava will use that as leverage and get Mason off Austin Gatlin Holt's (Roger Howarth) back as a favor.
After Josslyn Jacks (Eden McCoy) comes clean about cheating on Cameron Webber (William Lipton) and starting a new romance with Dex Heller (Evan Hofer), she'll plead with Cam to keep quiet and protect Dex from Sonny Corinthos' (Maurice Benard) wrath.
However, Sonny will push Dex for answers and may seem curious about where he goes when he's MIA.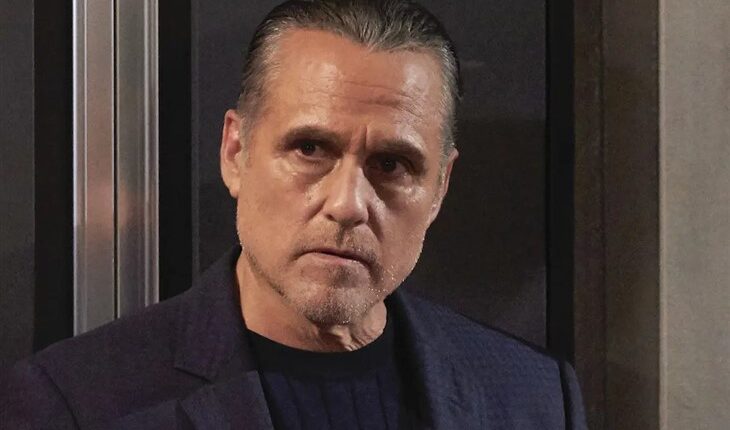 In Paris, Anna Devane (Finola Hughes) and Valentin Cassadine (James Patrick Stuart) are the ones who could go missing if Rene (Maria Tornberg) has anything to say about it.
Valentin and Anna are being lured into Rene's trap, which she's hoping will score her a big payday from Victor Cassadine (Charles Shaughnessy).
Although Anna and Valentin will explore the mines while looking for Lucy Coe (Lynn Herring), they'll have to be careful or they could end up in captivity, too!
After Drew Cain (Cameron Mathison) gets some advice from Olivia Quartermaine (Lisa LoCicero), he might give Carly Spencer (Laura Wright) one more chance – though he'll expect total honesty from now on regardless.
As for Willow Tait (Katelyn MacMullen), she'll have a crucial decision to make. Will that be about Willow's treatment or perhaps the birth beforehand?
Willow might face a choice regarding induced labor or a C-section, but this birth needs to happen ASAP.
It'll be the next step for Willow to get the bone marrow transplant she needs, but will the donor be Nina Reeves (Cynthia Watros) or perhaps Liesl Obrecht (Kathleen Gati) in a big twist?
Whatever the case, Nina will spot a surprising sight later. Once Nina mulls over what she's witnessed, she'll realize she's in possession of a secret.
Will Nina catch Josslyn in a close moment with Dex and debate whether she should tell Sonny the truth?
No matter how this plays out, Nina will tackle a new dilemma during the week of January 30-February 3.
Stella Henry (Vernee Watson) will try to uncover a secret as well – perhaps one regarding Trina Robinson's (Tabyana Ali) true paternity.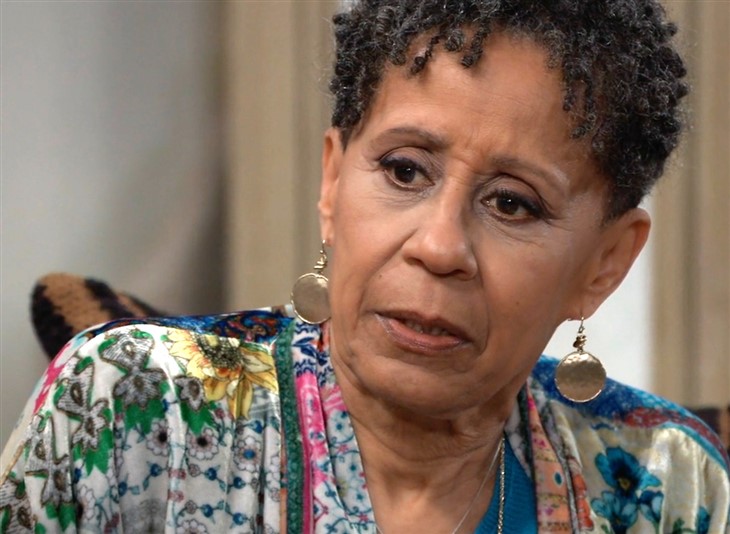 After Stella deals with some suspicions, she'll wind up feeling conflicted.
Stella may fret over what'll happen if her upcoming hunch is right when it comes to Trina's father being Curtis Ashford (Donnell Tucker).
Next, Britt Westbourne (Kelly Thiebaud) will get a memorial service that brings the key players in her life out to mourn,
Other GH spoilers say Carolyn Webber (Denise Crosby) will get roped into a situation she'd rather not be in. Since Carolyn will learn Elizabeth Baldwin (Rebecca Herbst) is in trouble, she'll worry about her daughter's fate.
Nikolas Cassadine (Marcus Coloma) will hope Carolyn can help him repress Esme Prince's (Avery Pohl) memories forever, but will she do it?
There could be a problem if Esme's memories start creeping back in first anyway.
Once Nikolas spars with Carolyn, he'll face off with Spencer Cassadine (Nicholas Chavez) following his son's big announcement – perhaps regarding the custody fight.
It seems Carolyn will urge Liz not to trust Nikolas while he's off visiting Esme Prince (Avery Pohl).
Will Esme experience any memory triggers once she's finally in Nikolas' presence?
Nikolas' visit should be about self-preservation and making sure Esme's amnesia remains, but his plan is bound to end in disaster.
At the hospital, Elizabeth will help prepare a patient for a procedure, so Willow's bone marrow donation should be all set just as soon as her baby's in the world.
Unfortunately, Michael Corinthos (Chad Duell) will get some troubling news around this time, so he might fret over Willow's medical complications.
There could be some scary moments for Willow or even the baby, but Michael will hold out hope for his family's future.
Heather Webber (Alley Mills) will also come up with a new sneaky plan – one that presumably involves her making a speedy getaway with Esme.
As for Nikolas, we should note that a temporary recast seems to be on the way.
Marcus Coloma should finish airing by the end of January, but Nikolas is still featured in GH spoilers as February kicks off.
Adam Huss has filled in before and might pop up again as a replacement, so we'll pass along Nik updates.
Laura Collins (Genie Francis) will deliver a heartfelt plea to Nikolas and try to play referee, so she should land in the middle of a major Cassadine blowup.
General Hospital spoilers for the next two weeks point to some stunning episodes, so stay tuned!
CDL will have all the hot General Hospital spoilers, updates and news you're looking for, so check back often.