The Sister Wives show's recent seasons have been a complete game-changer. The family that had four wives and eighteen children is in pieces now. In the last two seasons, three wives left Kody Brown while the children have grown up now and can decide for themselves. Evidently, most of the Brown kids don't share a friendly bond with their father. Fans are happy that the matriarchs are raising the kids because they don't consider Kody responsible enough. People love how some of the kids are growing up to be nothing like their dad. Well, the same applies to Gabe, who is Janelle's son and recently received praise for donating his hair. Keep reading for more details.
Sister Wives: Gabe Brown Donates His Hair, Looks Amazing
The Sister Wives star Janelle Brown shares six children with her estranged husband, Kody Brown. One of them is Gabe Brown. Apparently, the couple's major clashes were because of their children. The patriarch was stubborn in making his family follow the Covid-19 rules. But Gabe and Garrison wanted to live a normal life. However, day by day, rifts increased, and the duo parted ways. But the kids have always been under Janelle's parenting. Fans feel that is the reason why they have humility in them.
Recently, Janelle took to Instagram and shared a clip in which her son Gabe was having a haircut. She wrote in the caption that the star kid had enough to donate it as well. Fans took this clip to Reddit and praised Gabe for it. A user added that his new haircut looks amazing on him. Another one chimed in and wrote that his hair would be long when Kody would see him again. The third one commented and asked if there could be anything sweeter than this.
Gabe cut his hair and donated it to charity 🌟 Video from Janelle's IG from TLCsisterwives
A user even pointed out that Gabe had the feeling of donation in his heart just because of 'Queen Janelle'. The Sister Wives
celeb received a lot of praise for raising her son right. A user even claimed that she is the best mom in the world and that her parenting skills are commendable. Not only this, but the majority of the fans agreed that the star kid looks better with his short hair. Some even claimed that he has started to resemble his brother Logan now. Girls also commented as they were jealous of Gabe's hair and complained about how only boys have the best hair and long eyelashes.
Sister Wives: Did Gabe Donate His Hair To Kody Brown?
The Sister Wives fans were thrilled to know that Gabe Brown has donated his hair. Though Janelle shared the news on her social media, she didn't mention to who he donated. There have been speculations that maybe the star kid did this for his dad. A user took to Reddit and started a thread asking other users if they also think that Gabe donated his hair to Kody Brown. Viewers continued the thread and expressed their opinions.
Did Gabe donate his hair to Kody 😂👨‍🦲Gabe is the sweetest 🥰 from TLCsisterwives
A user wrote that maybe Gabe did this to throw shade at Kody and show him what he could do. Another TLC viewer chimed in to say that it would be great for Kody if he got that hair because his own hair is no less than a disaster. Fans really enjoyed the thread and came up with many creative answers. It also seemed that the majority thought that Kody needed new hair! However, these are just speculations, and Gabe hasn't confirmed if he has actually donated his hair to Kody or not.
Meri Brown Spills Beans: No Takers On Pricey Retreat?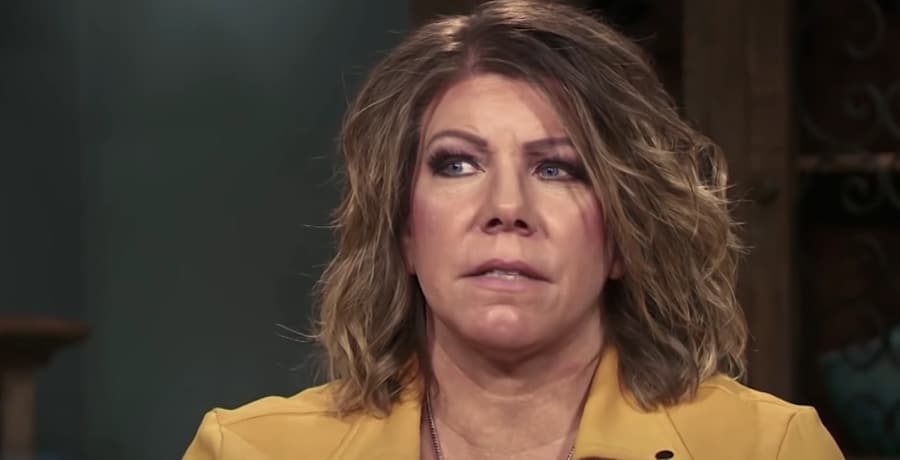 Meri Brown is opening up about what is happening with her latest retreat. She recently announced the details of the February event being held at her B&B. However, Meri shared how many people have signed up for the pricey getaway. Is it going to be a wash? Read on for more details.
Meri Brown Spills Beans: No Takers On Pricey Retreat?
This is the second retreat that Meri Brown has done at her Parowan, Utah B&B. The first one seemingly failed due to the high costs. Plus, fans of the show were not too happy with Kody's former first wife. They did not appreciate the way that she had been treating his ex-wife, Christine. Therefore, it seemed that she had to pull people together at the last minute. Regardless, Meri revealed, shortly after that she would be holding another one in February. The details were recently released and the prices were still quite high.
However, she is a new woman now having split from Kody for good. It seemed like maybe people might be more interested. Now, she has gone live in a video captured by Katie Joy from @withoutacrystalball. Meri Brown is chatting with her best friend and Lizzie's Heritage Inn manager, Jenn. She was sharing details on how the new retreat was shaping up and sadly, it is not going well. As of now, no one has applied to attend the retreat.
Meri was saying that someone claimed that they had applied but disputed this since no one had submitted anything. She also made fun of fans who came after her for the high prices she was charging. Meri Brown alleged that they were not properly reading the information and that some of the prices were actually for two people. Therefore, splitting it two ways would cut the costs significantly. It actually made her appear worse as she looked bitter over the fact that no one wanted to sign up, register, or apply.
Typical Meri?
It is still unclear whether or not fans have to register, apply, or simply sign up. However, it is clear that Meri Brown is not being kind to those who may be interested. She dumbed those watching her video down which was completely inappropriate. Yet, a member of the Brown family, Paedon, has recently come out about abuse and Meri. He is the son of Kody and Christine and was once told that Meri was off-limits.
Apparently, this has changed and he revealed that she had been physically abusive toward the kids. A witness saw this happen while the family vacationed in Big Bear. His sister, Mykelti Padron even opened up about Meri and her wrongdoings, saying she will talk about the abuse at a later date.
So, is this attitude typical Meri? Maybe. More so, are you sʜᴏᴄᴋᴇᴅ that no one has signed up for the February retreat? Do you think it will end up being another bust? Let us know in the comments below.