Sister Wives star Robyn Brown has kept things private about her kids for a long time. Most of them barely had screen time in the show. However, it's widely known that Dayton Brown is one of the main reasons why the plural family moved to Flagstaff. Apparently, all of them had to adjust to Robyn's need to be near Dayton's college. Unfortunately, things went south since their move, which ultimately resulted in 3 of Kody Brown's wives leaving. Yet, some think Dayton shouldn't be the one to blame. Fans even recalled the time he showed his sweet personality on camera, revealing how much he cared for the family.
Sister Wives: Fans Recall Dayton Brown's Sweetest Moment In The Show?
Sister Wives fans from Reddit shared their thoughts on Dayton Brown's sweetest moment in the show. Apparently, it was the old interview of Dayton about his thoughts on Tony Padron becoming his brother-in-law. According to Dayton, he's "supper happy" that Tony is going to be his new brother-in-law. He also revealed that they get along very well. Dayton's expressions also show that he's excited for Tony to be a part of the family. Unfortunately, fans haven't seen many interviews from Dayton since then, but some believe that he truly has a good heart and cares about the plural family.
"Dayton really is a good soul. I hope he's able to extricate himself from the apparent stronghold Robyn has over her kids," one person said. "Dayton is such a great kid. Honestly, I would watch a stream of Dayton and Tony playing some games," another person added.
Where Is Dayton Now?
There haven't been a lot of updates about Dayton Brow since their move to Flagstaff. However, Christine Brown's son, Paedon Brown, recently confirmed that Dayton getting accepted to North Arizona University is the main reason why they moved. Yet, he also confirmed that it was more so because Robyn did not want to be away from her son that they were uprooted. At this point, it seems that Dayton is still busy studying. Due to this, Sister Wives fans already assume that they will continue to live in Flagstaff.
Sister Wives: Kody Brown's Properties In Flagstaff
Sister Wives fans are also curious about Kody Brown's properties in Flagstaff, especially his Coyote Pass land, which is originally meant for the "big house" where all of his wives can live. However, things went south and Kody's land no longer has any purpose. Fans believe that Kody may end up selling the land. There are also speculations that Kody is planning to give some of his properties to Robyn Brown and her kids. There are also reports that Kody bought a plot of land near Robyn's home, and many believe he's going to give it to Dayton Brown.
Meanwhile, fans are hoping Dayton will finally surface online and share more updates about him and the family. It also appears that Robyn and Kody will take some time before they return to social media due to the criticisms they've been receiving. Would you like to hear more from Dayton in the near future? Let us know in the comments.
New Update: TLC To Renew "Sister Wives: The Single Life" Spinoff For Christine & Her New Partner?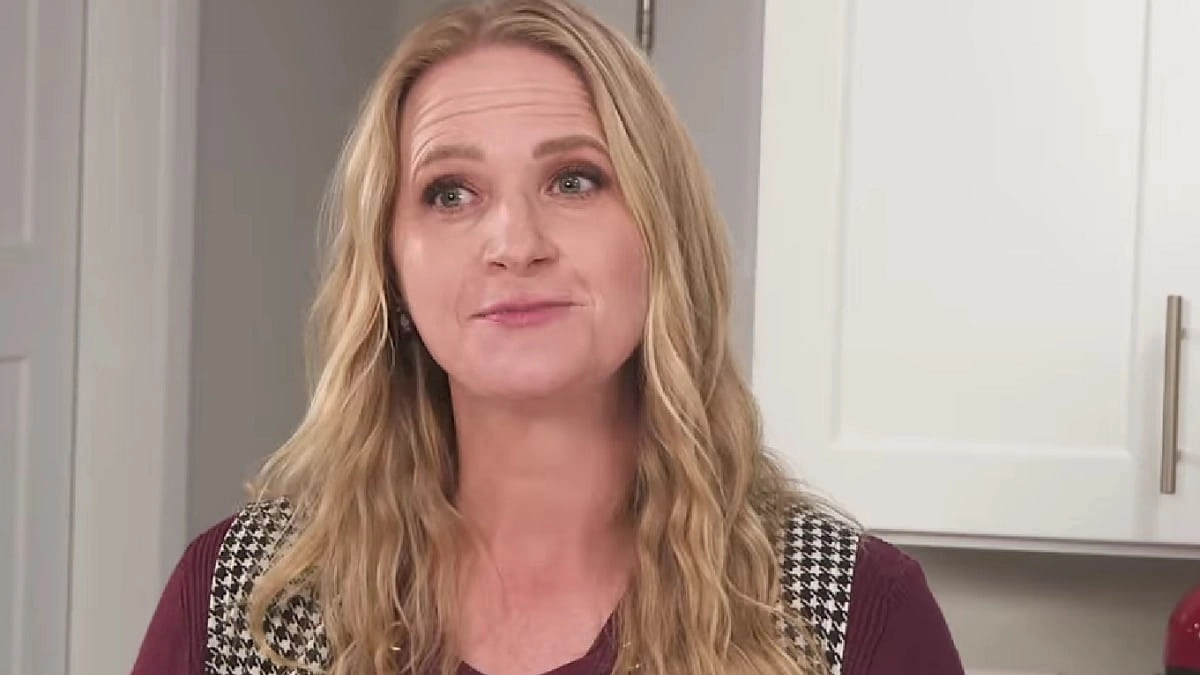 It's been more than a year since Christine and Kody Brown separated their ways. The Sister Wives family head, and his third wife, Christine Brown, broke up in November 2021. The couple has been together for almost 27 years since 1994. However, Christine said that she left Kody because there was a lot of tension in their relationship. But she confirmed they would still be a significant part of each other's life as long as they co-parent. At the same time, Kody said that he wanted Christine to stay happy even after their breakup. However, she seems to have taken his advice slightly more seriously. The mother of six is living her life to the best of her ability. Ignoring all the boundaries, Christine is finally dating in her 50s. And this pitched for a new spin-off.
Sister Wives: Christine Has Started Her Online Dating! Will TLC Give Her A Dating Show?
Christine Brown is all set for the dating game. The Sister Wives star recently announced that she had entered the dating pool and wanted some advice in her 50s. Christine recently shared a few pictures of herself indicating that she is finally "dating ready". However, in the pictures, she was standing on a road, wearing a stunning all-black outfit. The TLC star appears to stand in front of the beautiful mountain view. But apart from the background, what attracted fans more, was the caption. In the caption, Christine claims she is dating and adds, "Dating dating is crazy!". This indicates that the mother of six has already started online dating, which she finds crazy. However, as Christine dropped the post, fans flocked to the comment section.
View this post on Instagram
The viewers of Sister Wives immediately started reacting. Many gave her their dating advice. One fan suggested developing a sense of humor and a list of non-negotiables. Another individual advised her to keep her standards high and enjoy learning from her mistakes. At the same time, one urges Christine not to overlook the red flags. However, apart from the dating advice and tips, a few suggested a new spin-off with her new partner. One fan commented, "Anyone else hoping that this becomes a reality show? Others immediately started agreeing and said that they would love to watch it. One even suggested the name "Sister Wives: The Single Life". But at the same time, some urge others to let her enjoy her privacy and freedom.
Sister Wives: Will Christine's Daughter Truely Accept Mom Dating Another Man?
As discussed above, Christine has revealed that she has started her online dating journey. In the Brown family, her daughter Truely is the youngest among all siblings. But she is the only one to see her mother and father getting away from each other closely. So, while the TLC has already dived into the dating pool, will her youngest daughter accept her mom dating another man? Christine and Kody's daughter Truely has witnessed many changes in her parent's life. However, she was pretty young and immature to understand everything that was going on. From getting divorced to moving to Utah, Truely has seen it all. At the same time, she has also come out to be a strong young lady supporting her mother's decision.
Even when Kody and Christine were getting separated, the mother of six managed to convene Truely very well. However, fans believe that Christine will not take any step that will hurt her daughter or will go against her. Also, she has always kept her daughter first before making any major decision. On the other hand, the Sister Wives star has already made it clear that she is not planning to go serious in the dating thing. She claimed that she is just causally dating and also added that her main focus is her daughter.
How Did Kody React To Christine Getting Ready To Date?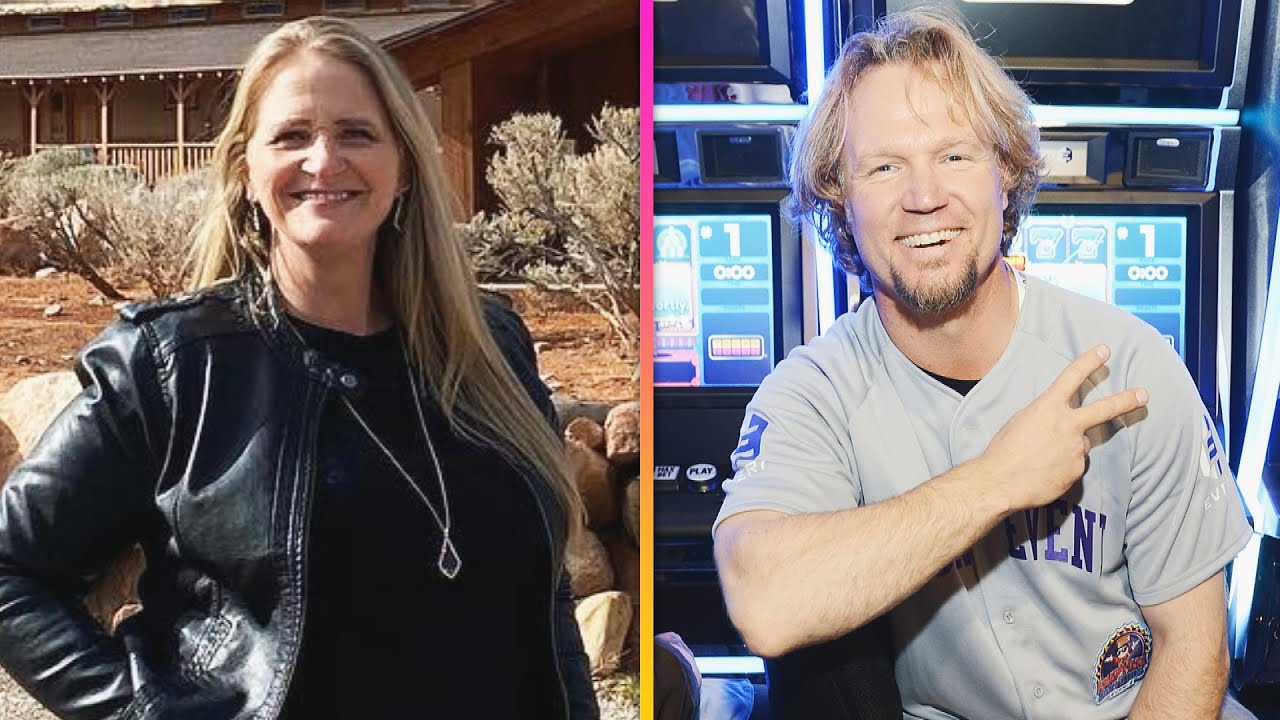 Sister Wives star Christine Brown has been receiving a lot of support from fans since leaving Kody Brown. She's been having a blast in Utah being with her kids. It also appears that Christine's move to Utah gave her more time to focus more on herself and live a healthy lifestyle. Christine also made headlines after announcing that she's getting ready to date again. Some fans are curious as to how Kody Brown and the other wives will react.
Sister Wives: How Did Kody Brown React To Christine Getting Ready To Date?
In a social media post, Sister Wives star Christine Brown revealed one of her biggest decisions this year. According to Christine, she has finally decided to enter the dating world again after leaving Kody Brown. "I'm dating again!! Holy. Hell. Awkward. Dating online is crazy! Any advice for dating at 50?!" Christine captioned. Some fans told Christine that she doesn't need any advice as she's already incredible for how she is.
Photo Credit: @christine_brownsw Instagram
Meanwhile, some fans are curious as to how Kody Brown will react to Christine's big decision. Apparently, Kody has been trying to tell Christine that she will never be happy in Utah. However, fans think it's been the other way around, especially after three of Kody's wives left. At this point, Kody has yet to share his official comments regarding Christine's decision to date again. Fans dont' think he's amused seeing Christine having a blast in life.
Will The Other Wives Support Christine?
Sister Wives fans are also curious how the other wives will react to Christine Brown's decision to date again. According to some, it's possible that Janelle Brown fully supports Christine's decision. The two have been going strong in their relationship, especially following Season 17. Janelle has expressed her support for Christine's decision to leave Kody Brown. Due to this, fans already assume that Janelle will be on Christine's side all the way.
Photo Credit: @christine_brownsw Instagram
On the other hand, Meri Brown's support for Christine remains a mystery. The two haven't had a good relationship in years. Meri expressed her frustration when Christine decided to leave the plural family, and Christine deciding to date again might make her even more upset. Meanwhile, some fans think Robyn Brown will be happy for Christine, despite it being the end of the plural family.
Sister Wives: Will It Get Televised?
At this point, TLC has yet to share if Christine Brown's journey to dating will be televised. Fans think it may end up as a spinoff, especially after Christine teased that they're filming in Utah. There are also rumors about a possible new season. Sister Wives fans are curious about what the storyline will be. According to some, it's possible that the rumored Season 18 will feature the new lives of the wives who left.
Photo Credit: @christine_brownsw Instagram
It's clear to see that the plural family is only getting more popular after Season 17. Fans believe it's one of the main reasons why TLC wouldn't waste the opportunity to bring them back to the small screens.
Sister Wives: Rumors Say Kody & Robyn Finally Parting Ways In Season 18! Are You Ready For The Drama?!
Kody Brown had a very turbulent time in the last season. The Sister Wives star had to deal with his and Christine Brown's relationship coming to an end. The third wife finally called the shots and moved to Utah. Later on, the Tell All special also revealed that Meri and Janelle also walked on the same path as Christine and pulled the plug on their relationship with the polygamist. Hence, his favorite wife, Robyn, was the only one by his side. However, a buzz hints that they might be splitting too! How did such a situation come into being? Keep reading to know all the details about this.
Sister Wives: Kody & Robyn Also End Things? New Season To Feature Their Separation?
Sister Wives became a popular franchise after its premiere on TLC almost ten years ago. There have been 17 seasons of the show so far, and things are very different now. After the latest episodes and the Tell All air, viewers found out sʜᴏᴄᴋɪɴɢ details. Soon after, Christine Brown announced her decision to leave her plural marriage, and Meri and Janelle followed. They also ended things with the polygamist husband and went their separate ones. However, his fourth and allegedly favorite wife, Robyn, stood by him. Well, the fans thought it was fair as he was pretty biased toward her
, and the rest of the spouses suffered a lot because of it.
However, a source from a noted podcast for TLC shows, i.e., Tender Loving Care…? has provided crucial information about the Brown family. It turns out that there has been trouble in paradise for Kody and Robyn too. As per the anonymous person, the last couple standing went overseas to look for another wife to add to their polygamist family. However, things took a turn for the worst. Therefore, Kody and his fourth wife allegedly had issues with their bond too. But there is no proper confirmation of this rumor. Last year, the buzz about Kody Brown trying to find a fifth wife also came into being. But the new season followed no such thing. So, only the upcoming episode will be shedding light on this.
Sister Wives: Kody Brown Lost Faith In Plural Marriage!
Sister Wives Season 17 had fans witness Kody Brown trying his best to let Christine be a part of the plural marriage. He even suggested looking for another man while still being a part of the family. But, she had made up her mind about parting ways. The star also moved out from Flagstaff to Utah with her 11-year-old daughter, Truely. In one of the seasons, the head of the family mentioned that he just doesn't view polygamy as a "sustainable way of life." So, the viewers could see that having multiple wives took a toll on him. Like the rest of the wives, Kody also had difficulty keeping up.
As mentioned above, mistreating his wives had consequences. So, Kody Brown ended up with just Robyn by the time the Tell All episodes premiered on TLC. The viewers had already seen in multiple segments that Kody and Robyn would always act as one team. This created a lot of issues between them and the rest of the wives. For instance, Kody took shelter in Robyn's house during the lockdown. During that time, he instructed the entire family to maintain distance from one another and caused one of the biggest fights between all the members. However, only the upcoming season will reveal if Robyn also leaves Kody or not.
New Update: Robyn Steps Into Meri Brown's Shoes In Season 18 – Not a Good Fit?
Sister Wives star Robyn Brown looks as she gears up to take on the task Meri Brown made famous through the first few seasons of the TLC series.
Clues on what to expect in Sister Wives Season 18 popped up all over the place. From the final episodes of the last season to social media posts, it looks like the new season repeats history.
Sister Wives Season 18: Robyn Brown Offers Major Clue
Robyn Brown and Kody Brown said enough last season for fans to get an idea about what the future of Sister Wives will look like. Despite their split from Kody, all the wives were invited to build on Coyote Pass.
Kody mentioned it a few times, he even mentioned his ex-wives marrying new men and moving them in as well. He talked about this first as an option for Christine Brown. Later in the season, he mentioned how he'd be fine with Meri finding a man of her own.
So at one point, it looked as if Kody entertained the thought of using a different structure for the Sister Wives family by keeping the ex-wives in the loop. But that seemed to fall by the wayside. Next, it looked as if his youngest wife took over and what she said seems like a huge clue in hindsight.
Before Meri knew that Kody didn't consider her his wife anymore, Robyn asked her a favor. She asked her to stay and help her rebuild. Meri agreed at the time, but that was before she was dethroned by Kody, who now seems to have his fourth wife in her place.
Robyn Now the Queen Wife
The Sister Wives father of 18 seemed to spell it out for the family that things will change. He's looking for a change in the family structure going forward. His only wife left does not want a monogamous marriage. But she seems to have one today if only by default.
Her husband said he is about to give up on Polygamy after what he's been through with the other three wives. But chances are Robyn wins out. Hey, this woman somehow got 18 kids and five adults to uproot their lives and move to Flagstaff.
According to Paedon Brown, it was Robyn who made that choice and his dad backed her up. This way she'd be able to have Dayton Brown, her oldest child, live at home while still going to a college of his choice. He enrolled in a university located in Flagstaff and his mom finagled it for the entire family to follow.
So, she's likely getting her own way about the structure of her marriage. From the clues that Papa Brown spewed over the last season and the clues Robyn shared, it looks like polygamy is the way they're going. With Robyn likely in charge as the Queen wife.
Sister Wives: Robyn Takes Over Where Meri Brown Left Off
Dɪᴇ-ʜᴀʀᴅ fans of the show remember hearing about how Meri helped Kody create their family. Meri had a say as each new wife came on board. When it came time for Robyn Brown's entrance into the family, the fans saw Meri in action.
Meri Brown befriended Robyn, and it was Meri who also orchestrated bringing Robyn into the Sister Wives family. So even though Meri Brown wasn't called the Queen wife, there was a time she seemed to play that role.
Now with just Robyn Brown left, reports have her actively helping Kody search for another wife. How this would work came from a clue Kody threw into the mix when he talked about loving his wives. He said if he loved his wives for the different things they bring to the table.
Like Janelle, he loves her intellect. For Christine, it was the fun she'd stir up for the family. He also loved Meri's loyalty (which was seen as odd by fans at the time because he's said she's not loyal). But he explained how he loved Robyn a bit differently.
Rebuilding with New Rules?
If the Sister Wives patriarch was to take on other wives, he said they would need to understand how he feels. Especially about Robyn and respect that. With that said, it looks like Robyn Brown is about to step into the same shoes Meri Brown wore decades ago. She's likely leading this hunt for her husband's new Sister Wives brides.
This time around the patriarch as well as his only wife left made it clear it's a patriarchal structure to his family. He will lead, and his wives will follow. Last season he blamed being too lax about stepping up as that leader as part of what broke up his marriages.
Meri on sister wives messed up the moment she told Kodi to court Robyn & then divorced Kodi for her/her kids

— T-Pot🫖 (@Tenacious28Diva) January 22, 2023
So with all the clues and the report that the hunt is on for brides, it looks like Season 18 may have something different to offer. Let's face it, the last season was all about Christine leaving her husband and the family.
Now it looks like it's about rebuilding into the polygamy family Robyn Brown always wanted. Meri Brown said she'd help her co-wife rebuild. But that was before she was dismissed by her husband. So, it's hard for fans to imagine the pain of fielding potential wives for the man she loves. But for Dɪᴇ-ʜᴀʀᴅ fans of Meri Brown, another wife stepping into her shoes is not a good fit.
Head back to Soap Dirt for the latest Sister Wives buzz.