Sister Wives star Christine Brown doesn't regret leaving Flagstaff after her divorce from Kody Brown. Back in 2021, the former couple announced their separation after 25 years of plural marriage. The mother of six also confirmed in September 2022 that she has planned to move from Flagstaff to Salt Lake City, Utah. And now, the TLC star has revealed that she is happy away from Flagstaff and enjoying her new life in Utah. Keep reading to find out the details!
Christine Brown Shares Glimpses Of Her Last Day At Flagstaff
In December 2022, in a TikTok video, the TV star said goodbye to Flagstaff for good. She shared her last moments in the show's confessional studio and mentioned this was the last time in the two where she lived with her former husband, Kody Brown. In the clip, Christine shared a BTS glimpse at the TLC confessional studio and shared how she feels about the end of an era.
"This is the last day I am on the set in Flagstaff. And it is a little bittersweet," she commented.
The clip was shot at an earlier date and shared in December 2022. Christine Brown also revealed, "I filmed this the last day I was on the Flagstaff set. I travel back and forth for a year. An 8-hour drive every other week. So glad to finally settle in Utah!"
Christine Brown Confirms She Is Never Looking Back
The reality star recently shared a snap on Instagram from her last day on the Flagstaff set. While throwing major shade at her former husband, she flaunted her incredible weight loss. She shared a picture of herself standing in front of the family's Flagstaff property. Christine Brown smiled in a lowcut green top and leather jacket with an incredible view of the mountains behind her.
The 50-year-old looked happy and glowed as she prepares for her new journey. She captioned the post, "This was taken a few months ago on my last day on the set in Flagstaff. I'm glad I'm only going back to visit friends and family."
Her post clarified that any future trips to Flagstaff won't have anything to do with her ex-husband Kody which was evident from the use of hashtags that confirmed she is never looking back.
Fans Wish For A Christine Brown Moving On Show
Fans flocked to the comments section congratulating her on a new and better life. One fan wrote, "This feels symbolic because you're not 'just looking at the mountain' you're facing away from it."
Another fan added, "I would love to see Christine and Janelle moving on show. Kody and any other wives aren't invited."
Christine Brown recently declared that she is dating again and mentioned that dating online is awkward and crazy. She even asked fans for advice for dating at 50.
Do you think Christine is really happy in her life away from Flagstaff?
Sister Wives: Will Truely Accept A Step Dad Now That Christine Is Dating?
The Sister Wives star Christine Brown was the game changer of the show. The Browns, who were pure advocates of polygamy, shattered completely. The TLC celeb decided to part ways in 2021, and the scenario changed completely. The world, including the star kids, apparently knew that Christine's divorce from Kody was inevitable. However, the mother of six has finally moved on in her life and is living in Utah with her youngest daughter, Truely. Not only this, but she recently shared that she is back in the dating realm. Fans are happy for her but doubt if her daughter is ready to replace her father with some new man. We have all the information you might wish to know, so keep on reading.
Sister Wives: Will Truely Accept A New Man As Her Father?
The Sister Wives star kid Truely Brown is amongst the younger strata of the Brown kids. Apparently, all the older kids saw Christine's marriage deteriorating and knew that the mother of six was suffering badly. Hence, her divorce wasn't a sʜᴏᴄᴋ for them as they saw it coming. But for Truely, her world almost came to an end when she overheard her mom's conversation regarding her divorce. Indeed, she was too young to notice and understand that her mother wasn't happy in her marriage. Now, Christine has announced that she's dating again, and fans are worried as to how her young daughter will react to this.
In addition to that, Truely had to face several changes in her life. She had to move to Utah and adjust there. But is she ready to accept a new father in her life? Will she be able to watch her mom with someone else? Fans believe Christine is not among those who will go against her children's will. She would have first ensured that her daughter was fine with it, as per tvshowsace. Then only the mother of six would have taken the step. Not only this, but the matriarch earlier as well made it clear that she is dating these days casually and isn't planning to get involved in a romantic one because it will be too soon for her. Christine also added that she wants to focus on her daughter right now.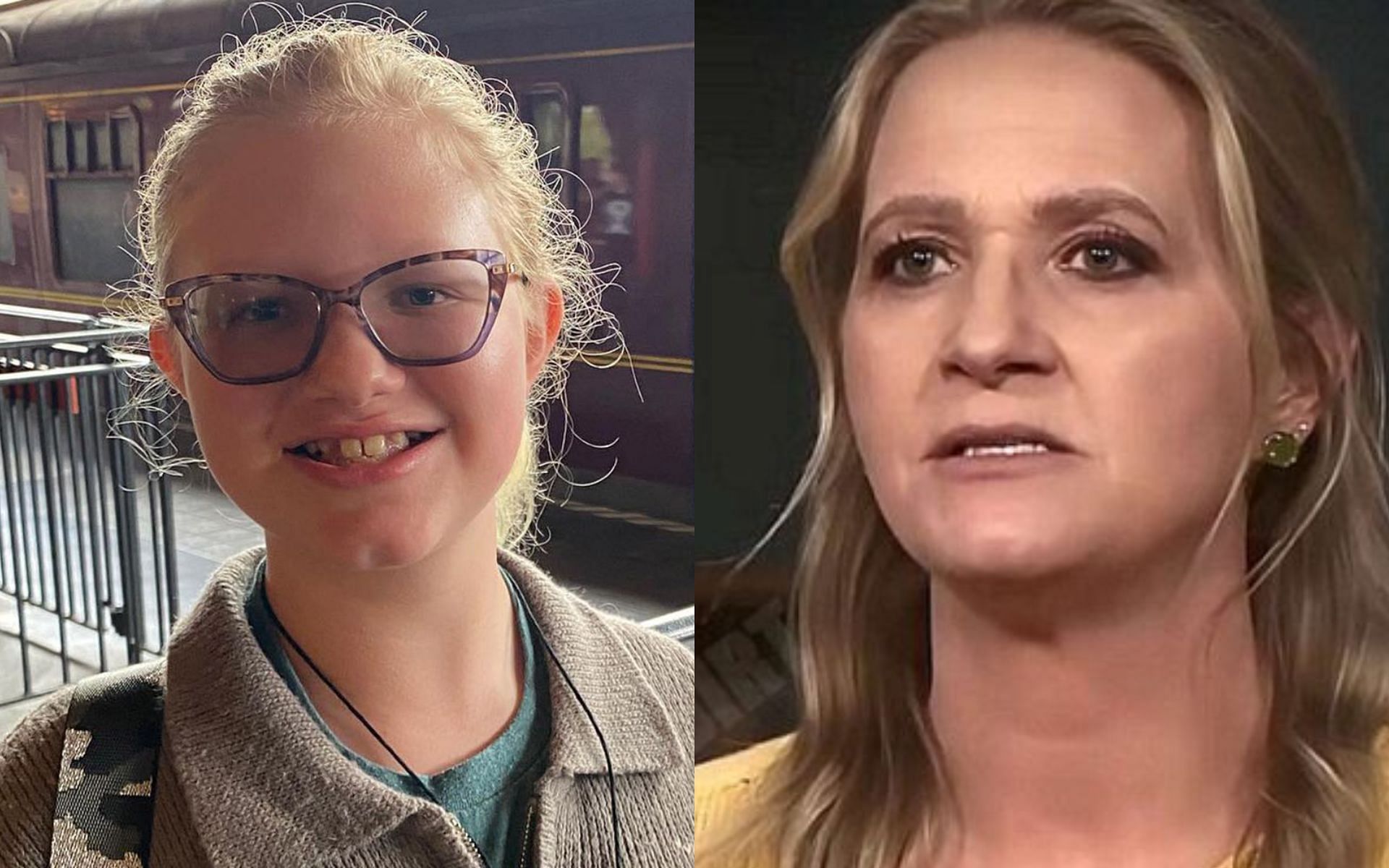 Not only this, but Truely was amazing when it came to supporting her mother. Indeed, she took her time to accept the fact that her parents weren't together anymore. But the star kid has been there for Christine. Recently, she also forced her mom to do a viral trend from the Netflix series Wednesday. Hence, it is clear that the mother and daughter share a great bond together, and it means that Christine won't do anything that would Truely ever.
Sister Wives: Will Truely Miss Her Father?
The Sister Wive star Christine Brown recently took to Instagram and shared that she is back into the dating realm and is seeing someone these days. This simply means that she has replaced Kody and has a new man in her life. But will Truely and the other kids miss their father's presence? Apparently, fans think that they initially won't miss Kody because the patriarch wasn't there for them in the first place. Hence, they are not even habitual of having him around them.
In addition to that, when Truely returned to Utah, she was really awkward around Kody. The star kid wasn't even sure about the fact that she would stay with her father or not. She didn't even bring her night suit because of that the Browns were figuring out what they would Truely wear to bed. Hence, it seems that the absence of Kody won't make a huge difference because the kids are already habitual of having only their mothers around. Keep coming back to TV Season & Spoilers for all the latest Sister Wives tea.